Compassionate Care In The
Most Familiar Place...
Your Home
Accurate Care Home Health
---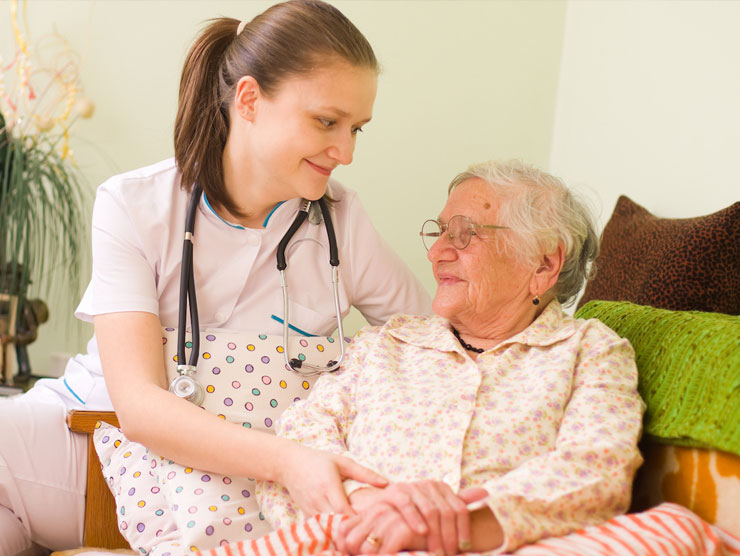 SKILLED SERVICES

Skilled medical services available in your home for advanced care from a skilled medical professional.
VETERAN SOLUTION

Veteran patients have special requirements that require different attention. Our staff embraces those needs.
Ensuring Your Family Gets Unsurpassed Care
They cared for you during your most vulnerable years. Now they need someone by their side. Since 2006, Accurate Care has offered a caregiver match guarantee where our focus is to find the perfect match for you and those important to you. A mutually compatible relationship between you, the patient, and the professional caregiver is our priority. We can assure you that a kind, knowledgeable, and compassionate medical professional will make you and those important to you feel comfortable, safe, and cared for.
24/7 access to staff on call allows for piece of mind if concerns arise.
"We promote physical and emotional well-being with the understanding that everyone's needs are unique."


Galina Lenar – Director of Nursing
SKILLED MEDICAL SERVICES AT HOME
The knowledgeable interdisciplinary team of professionals at Accurate Care can serve all your needs. Each patient is unique and we offer solutions for the very simple to the most complex medical management needs. Comprehensive case management allows our medical professionals to effectively follow the status of our patients and attend to them efficiently. All patients also receive a free fall risk and safety assessment in the home.

Skilled In-Home Services:
"Patients want to stay in their homes, and we make that possible."
Michael Grach – VP of Community Relations
The Accurate Difference
All staff are highly experienced and educated in their fields so that they can provide the finest patient-centered care. Applicants are screened thoroughly to ensure that the right people are joining our team. The healthcare professionals not only monitor and treat existing medical conditions, but also emphasize the concept of preventative care. Educating patients and their families about primary prevention techniques is a vital part of our role to ensure the best outcomes for our patients.


No Out of Pocket Cost for Patients
For those who worked hard their whole lives, it's time to let others work and care for them. Our team can assist in determining Medicare eligibility so that the skilled care received will cost little to no money out of pocket.
Our Veterans Deserve The Best… We Ensure They Get It
We serve those who have served for us. We are proud to work with the Veteran's Administration and support our veterans by providing skilled and unskilled care to enhance their independence and quality of life.
Our professional caregivers and skilled staff demonstrate the utmost respect and consideration as they address each and every unique need of the veteran.
Contact us for a free assessment and we can help determine if you qualify for Medicare coverage of home health services